"Elvis" Review: Electrifying film explores the highs and lows of Presley's Career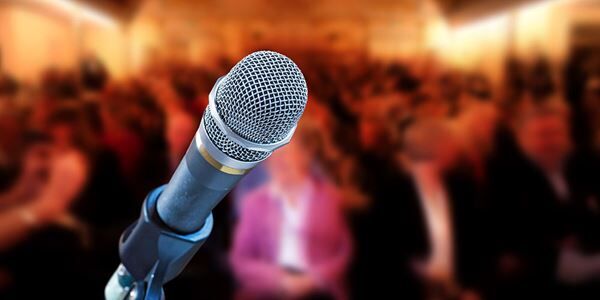 By John Hanlon
The 2022 film Elvis, which arrived on Blu-Ray this week, is an eye-popping cinematic burst of energy that explores the life and career of the King. Directed and co-written by Baz Luhrmann, the film's bombastic style doesn't always match the story it's telling but it's engaging nevertheless, an entertaining but sometimes heartbreaking look at Elvis and his controversial manager, Colonel Tom Parker.
The story is narrated by Parker, played here by a makeup-laden Tom Hanks. The film, co-written by Luhrmann, Sam Bromell and Craig Pearce, opens with Parker nearly begging the audience not to believe he was responsible for Presley's death. There's no subtlety to the over-the-top character, especially early on as Parker appears as an older man stumbling through casinos as if he's a nightmarish fiend looking for someone to fall for his schemes.
The story then flashes back to Parker hearing Presley on the radio, discovering he's white (in one of the film's many unsubtle sequences) and realizing the artist's potential. He eventually tracks down Elvis, played by the unshakably great Austin Butler) and starts managing the young and naive singer's burgeoning career. The story tracks their relationship through many of Presley's career highs and lows.
Similar to his previous film The Great Gatsby, Buhrmann creates an electrifying space here with quick cuts and a fast pace that highlights the speed of Presley's rise. The style seemed to fit Gatsby a bit better as it matched the roaring decade and incredible opulence depicted there. It's not as effective here especially in the early scenes where Elvis hasn't yet developed into the superstar performer he eventually became. Luhrmann's exuberant style also doesn't seem to fit with some of this feature's darker moments especially in its last act.
The story's greatest asset though is Butler, who brings an energy, an idealism and a vitality to the title role. The actor captures the icon's magnetic charisma that invites people into his orbit. It's easy to see why crowds (and especially female fans) were blown away by his style and his exhilarating performances onstage.
At two hours and thirty nine minutes, the film feels lengthy and overstuffed. From Elvis facing criticisms from politicians about his onstage dances to his relationship with Priscilla Presley to his bid to reinvent himself after a career lull, the story is jam-packed with key moments in the King's life. Of course, no one film can capture the life and legacy of the superstar but the screenwriters attempt to tell a lot of it here, sometimes focusing more on the plot than the characters themselves.
Although a number of distinct events and periods are covered in the feature, the story is ultimately about the relationship between Elvis and Parker. It's ultimately a morality tale about a man with incredible talent losing sight of the people and things that matter to him the most. Despite the feature's flaws, it's still an incredibly entertaining tale that succeeds in captures why Elvis was and remains such an iconic and incomparable figure.
John Hanlon is a film and television critic. This article was published here with his permission. All rights reserved.