Review: Andrea Bocelli highlights faith in his new film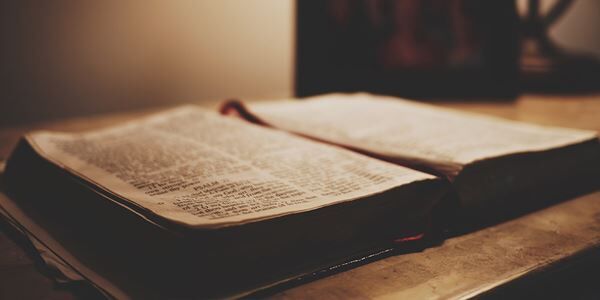 By John Hanlon
The Journey: A Music Special with Andrea Bocelli will be in theaters from April 2nd through April 9th.
In his new film The Journey: A Music Special with Andrea Bocelli, the Italian tenor embarks on a 200-mile horseback ride with his wife Veronica and a few friends. The legally blind singer notes that he learned to ride as a youngster before completely losing his sight. He's still an avid rider and the film shows him travelling across Italy as he talks about faith with fellow artists and performs at different locations along the way.
The journey begins with a stop in Rome with a brief visit with the Pope. Afterwards, Bocelli and his companions travel on the Via Francigena, an ancient road in Italy. As Bocelli himself notes, "Nature is one of life's greatest miracles" and the feature shows that, capturing some beautiful shots of the Italian countryside.
During different legs of the trip, the group is joined by other singers and performers. Singers like Tori Kelly, Tauren Wells and Michael W. Smith join Bocelli to discuss their backgrounds and how faith guides them in their lives and in their careers. In addition to these personal chats, the feature includes performances from those artists and others including Taya and world-renowned cellist Hauser.
Bocelli notes, "Through my grandfather, I was reminded that life is short: a previous miracle not to be wasted." The film celebrates different aspects of life with a focus on appreciating nature, good music and the connections we build with each other. The discussions among the artists are a particular present a unique side of the artists.
The Journey features elements of a musical documentary — with wonderful standalone musical performances — and aspects of a travel film. In some ways, it reminded me of the film The Way, which featured Martin Sheen's character on a personal religious pilgrimage. Bocelli's journey is a pilgrimage of sorts as well, albeit one with planned guests and highly-choreographed performances.
Admittedly, there are some moments when it seems like the film should've focused more on the locations themselves or on the strangers the group meets along the way. It's easy to see the beautiful surroundings that Bocelli and his friends ride through here but it would've been nice for the film to show more of the cities and stops they visited. One moment that stands out here is a time when a woman holds Bocelli's hand for a few moments while he's riding on his horse. It feels like a real connection and one only wishes that the film would've captured more moments like that.
What the film does accomplish though is capturing a more personal side of some of the artists involved and showcasing a few truly great stand-out performances. A particular stand-out showcase is Tauren Wells performing the inspiring Hill and Valleys, a single he released in 2017.
The film will be playing in theaters for Holy Week, which feels like the perfect time to watch a film about artists of faith willing to talk and sing about their love of God.
The Journey: A Music Special with Andrea Bocelli will be in theaters from April 2nd through April 9th. For more information, click here.