First Lady Melania Trump praises front-line workers and the military in Rose Garden speech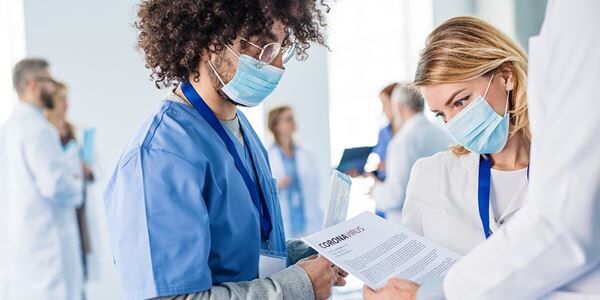 In a primetime address during the second night of the Republican National Convention, First Lady Melania Trump spoke out about the victims of the coronavirus and made the case for her husband's administration. Speaking in the recently-redecorated Rose Garden to a live audience, the First Lady spoke proudly about her husband's administration while taking time to praise members of the military and first responders.
Early on in the speech, Trump extended her sympathies to those affected directly by the coronavirus pandemic that has claimed the lives of over 180,000 Americans. "My deepest sympathy goes out to everyone who has lost a loved one and my prayers are with those who are ill or suffering," she said.
She added, "I know many people are anxious and some feel helpless. I want you to know you are not alone. My husband's administration will not stop fighting until there is an effective treatment or vaccine available to everyone."
Trump also talked about her own American dream and her work to become an American citizen. She praised members of the military and the first responders who have served the nation tirelessly during these difficult times.
Halfway through the speech, Trump changed focus and talked more about her husband's administration and her own work as First Lady.
"As you have learned over the past five years," she said, "he's not a traditional politician. He doesn't just speak words. He demands action and he gets results." Speaking directly to mothers and parents in the audience, she added, "In my husband, you have a president who will not stop fighting for you and your families...Despite the unprecedented attacks from others and the media, he will not give up."