Call the show at 612-627-8000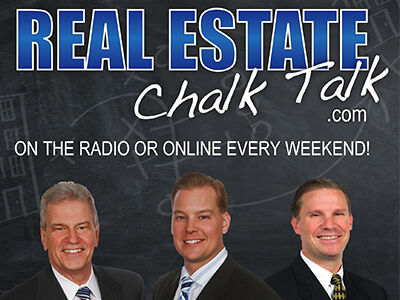 Since 2007 Real Estate Chalk Talk is where we study the science of buying and selling real estate, and the art of living in your home. Every week the "Two Keiths" of the Hittner Group and Kelvin Kaemingk of American Equity & Mortgage Consultants discuss current events, politics, improvements, specific timely market information, and more! All because we love the idea and the benefits that home ownership brings to our communities and our families. Call the Hittner Group anytime at 612-627-8000!
Show Links:
---
---
About Keith
I am a Real Estate Broker, a C.P.A., and the founding father of the Hittner Group. I have a B.A. in business, accounting, and economics from St. Mary's University and I am a certified public accountant.
I love working with move-up home buyers and sellers, and new construction buyers and love to help our clients reach their goals. I Believe that once you get to know people, you can't help but care about what happens to them. Our customers know that we are looking out for their best interests.
I also have significant experience in the areas of:
Divorce Real Estate. While divorce is a traumatic and horrible experience (it can be…I know personally) It is also a new beginning. There are no failures, only divine redirection.
Estate Real Estate. There are many areas of real estate, and handling an estate sale can be very challenging. Along with the obvious bereavement of the family, there can be a conflict with siblings, and other family members that call for a steady experienced hand.
Over the last 3 decades, I have participated in thousands of real estate transactions and hundreds of building projects. I have subdivided and developed land for single-family homes and I have assisted builders and developers in doing the same.
I served on the Minnesota Association of Realtors Governmental Affairs Committee. I worked to positively impact homeowners and property values with legislative initiatives.
I served on the Minnesota Association of Realtors Professional Standards Committee where I worked to ensure that the Realtor Code of Ethics was understood and adhered to.
I served on the Minnesota Department of Commerce Examination Review Committee. I was responsible for writing the real estate examination questions used to ensure that new licensees have the working knowledge of State Statutes surrounding real estate law.
The experiences that I have in different venues of service in the marketplace make me uniquely qualified to represent my client's interest at a superior level. That experience means better outcomes for my clients and their families. Because we have worked with thousands of people in many different fields, we have a strong referral network. This allows us to get the right resources in place when our clients need them.
We take a holistic approach to serving our clients. We care about the needs of the families we serve, and are uniquely able to achieve the best outcome for our clients. Then we take it a step further with our mission of creating healthy homes through education and product knowledge. We deliver a life and health-supporting resource to our friends, family, and clients, past, and present.
About Kelvin
Work ethic is everything to Kelvin Kaemingk. Kelvin has over two decades of helping people with their finances and he loves every minute and challenge. He began his career in financial planning and migrated into mortgage lending because he prefers to help people plan and advance during their lives rather than simply focusing on retirement and final years. As the father of three, coach, team builder and recruiter, Kelvin thrives on helping others realize their potential, noting that "He's everyone's biggest cheerleader."
He enjoys helping his Realtor partners and lending colleagues build their teams and business as much as he appreciates the honor of helping consumers with their financing. Kelvin and his team understand the challenges consumers have at all stages of their lives, saying, "We understand you because we are you!" The team members represent all the ages and stages of the people they serve and share Kelvin's commitment and dedication.
A natural coach in sports and business, Kelvin uses his experience and penchant for creating systems and tools to help individuals and teams of his colleagues and Realtor partners to grow their business. "Service" to his company and colleagues is simply part of who Kelvin is and he believes that helping others succeed is an integral part of what is necessary to succeed himself. Self-described as "Everybody's cheerleader," Kelvin is happy to use the belief he has in the abilities of others to help them progress their goals.