MN Score Radio's 'Ten Thousand Takes'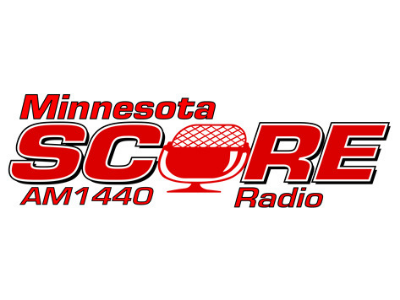 Join hosts Eric Nelson and Wally Langfellow along with former Viking great Chuck Foreman as they break down the all the sports news you need to know.
Show Links:
---
Eric Nelson and Wally Langfellow have been co-hosting Minnesota Score Radio since 2002. Previously they worked together in television at the All News Channel, which was a national TV news channel that was distributed on DirecTV and via satellite.
Eric currently is a news reporter at CCX Media in the Northwest Suburbs of the Twin Cities.He previously worked as a sportscaster at WCCO-TV and at WQAD-TV in the Quad Cities. Eric likes to hike, play flag football in the elements, bring his boys to sporting events and travel. Eric grew up in the sun, surf and smog of Southern California, but has been in the Twin Cities since 1991.
Wally is the owner/publisher of Minnesota Score Magazine which he and his wife Dawn started in 2002. He broadcasts Minnesota high school sports year round on AM 1440. In addition to his 12 years at All News Channel Wally also was the between periods TV host for Minnesota North Stars hockey in the late 80's. His son Paul is a freelance graphic artist and TV producer and his son Tony is a News Anchor/Reporter at WSAW-TV in Wausau, WI. A native of Cleveland, Ohio, Wally still clings to the hope of a Browns Super Bowl Championship and an Indians World Series title.